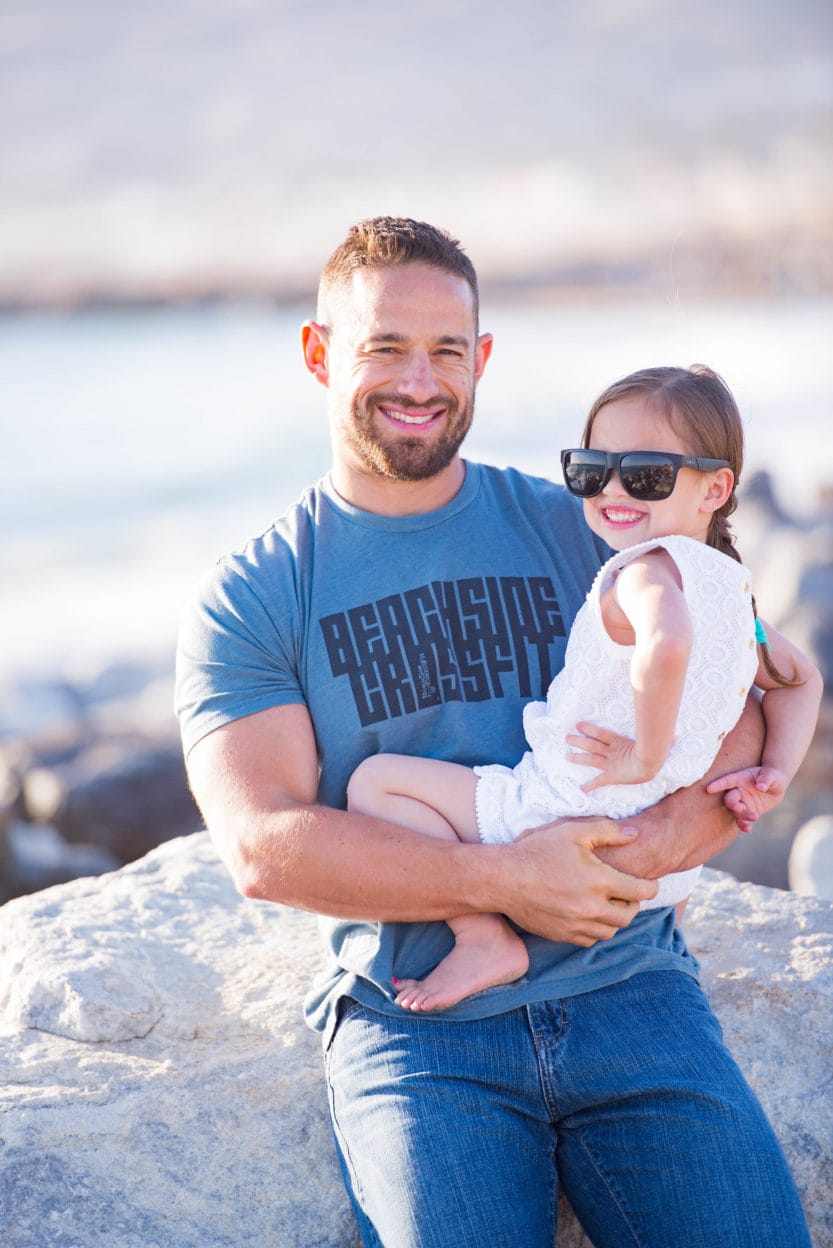 Nathan Doud
Founder/Head Coach
Nathan is  CrossFit Level 2 Certified, achieving Level 2 in 2010 and earned 5 relevant CrossFit certifications. In 2014 he became the first in Ventura County to be recognized as a Advanced Sports Performance Coach Level 2 by United States Weightlifting (USAW) as well as the first to become a Catalyst Athletics Certified Weightlifting Coach setting himself apart as a premier Olympic Weightlifting coach. He has also earned a credited Precision Nutrition CoachL1 through Precision Nutrition the industries leading nutrition coaching educational agency.
Nathan Has coached numerous athletes at the National Level for Olympic Weightlfiting and has competed in CrossFit at the state regional level in 2011 and 2012, As well as competed at National Level Olympic Weightlifting competition in 2015. Nathan founded BeachSide CrossFit in 2010 as the 3rd CrossFit affiliate in Ventura County and has become one of the originators of CrossFit training in the county. BeachSide CrossFit is the longest standing CrossFit gym with the original owner.
Nathan is one of the most highly qualified and experienced Coaches in Ventura County, setting himself and BeachSide CrossFit apart by continuously pursuing further education and staying active with every class offered at BeachSide CrossFit since opening the doors in 2010.
Certifications:
CrossFit Certifications:
CrossFit L1 ANSI- 2009
CrossFit Basic Barbell- 2009
CrossFit L2 ANSI – 2010
CrossFit Olympic Weightlifting- 2010
CrossFit Endurance-2010
CrossFit Gymnastics-2010
CrossFit Mobility-2011
CrossFit Scaling- 2015
CrossFit Aerobic Capacity 2016
Olympic Weightlifting Certifications:
USA Weightlifting Sports Performance Coach L1-2011
USA Weightlifting Advanced Sports Performance Coach L2-2014
Catalyst Athletics Certified Weightlifting Coach-2013
IKFF certifications:
Certified Kettlebell Teacher-CKT-2010
Continuing Education:
Advanced Olympic Weightlifting Seminar with Greg Everett & Danny Camargo-2013
Masters of Sport Seminar (Olympic Weightlifting): Klokov, Ilyin, Polovnikov-2013
Dmitry Klokov (BSCF Host) Weightlifting Seminar-2015
Dmitry Klokov (BSCF Host) Weightlifting Seminar-2017
Nutrition Certifications:
Precision Nutrition Level 1 Coach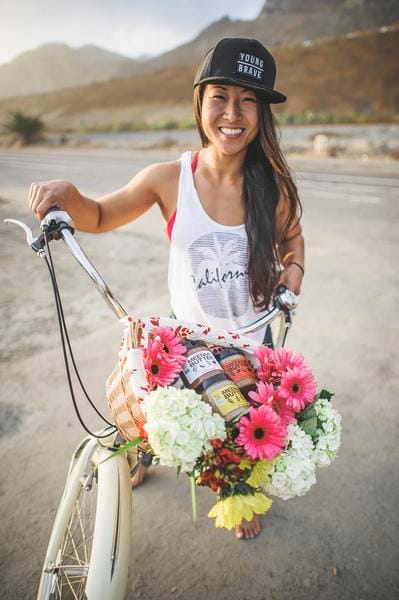 Mee Lee
BSCF Coach since 2012
WHEN I WAS A YOUNG GIRL: Growing up watching my dad do things like flying roundhouse kicks, power lifting, boxing, double unders … exercise & sport were not foreign to me. even my older brother was groomed to earn a second degree black belt in tae kwon do, was a reigning football & track star, became an accomplished college decathlete, and is now pretty much a law enforcement ninja. i was, however, steered away from sports in the direction of fine arts & classical piano, as was proper for a young lady; i went on to study music through college, became a sound engineer in NYC for the likes of g-g-g-g-unit; i even got engineering credit on "Pac's Life" … post mortem. R.I.P. FROM CHOPIN TO CROSSFIT: shortly after the rise and fall of Bear Stearns where i ended up working in commercial mortages [long story], i took my final bow, said goodbye to job, home, & family, and began essentially a two-year surf adventure; it was in reality a sad attempt to live out a hippie fantasy filled with daydreams of epic surf and saving orphan children & endangered sea creatures and whatnot. by divine intervention my quest went awry and i woke up in santa clarita, ca of all places, straight up desert-ville, where my brother graciously took me in until i figured out next steps. all my life i looked up to my big bro so when he introduced me to the big bad world of CrossFit, what initially began as a proxy interest soon evolved into a personal one, and before i knew it the CrossFit flame was lit. FROM SCV TO VTA: from a friend's Garage Box to CrossFit SCV to a nine-month hiatus after moving to VTA to pure happenstance in a random search for a CF box for a co-worker, i stumbled upon Beachside CF in september 2010 and the rest is history. despite the fact that i wasn't groomed to be an Annie Sakamoto as a child, through hard work & discipline i've made greater athletic gains  at BSCF than ever before, and this is just the beginning. so rad. it's awesome pushing my physical limits but it's also a joy to be able to coach & equip others to do likewise, especially those coming from similar "non-athletic" backgrounds. the transformations are truly inspiring and go beyond just the physical. take it from the ultimate [ex]-cardio queen & junk food junkie; shunning barbells & weights as if they were the plague … who knew i would be so entrenched in such a current love affair with paleo-eating, oly-lifting [i HEART cleans], kettlebells, gymnastics … even the dreaded burpee?? trust me, you too will come to love them all, in your own way, in due time …  THE HEART OF THE MATTER: YES, CF is a sick training program, and YES, CF makes me a better surfer & all-around athlete, but most importantly, CF is just another means to more effectively [and in many ways literally ]
Certifications:
CrossFit Certifications:
CrossFit ANSI L2
CrossFit Olympic Lifting Trainer Certification
CrossFit ANSI L1 Trainer Certification
USA Weightlifting Level 1 Sports Performance Coach
NASM Certified Personal Trainer
2012 SOCAL Regionals CrossFit (Team) Competitor
CrossFit Nutrition Certification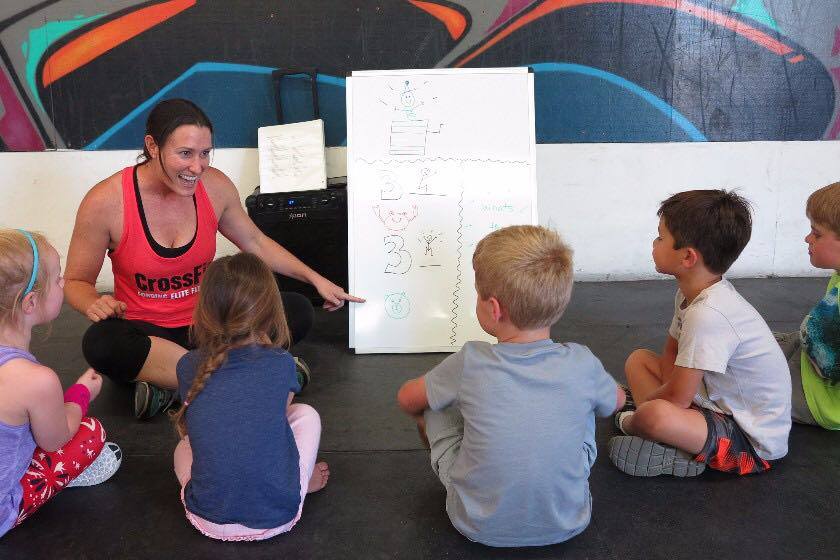 Cindy Koch
CrossFit Kids Head Coach/CrossFit Ladies Class Coach
Cindy is a multi-tasking genius of a mom to 5 kids, but absolutely loves a good CrossFit workout. For 15 years she has been teaching a variety of fitness classes, Sunday school, and homeschool subjects. Since 2011, she has found a home at BeachSide where her passion for kids and CrossFit come together
Certifications:
CrossFit ANSI L1
CrossFit Kids
Jes Williams
Coach
Jessica joined Beachside Crossfit in 2013. She immediately fell in love with the Crossfit and the community. After four years of training Crossfit she decided to be in the postion to help others create positive change and pursued coaching as means to do just that.
Certifications:
CrossFit ANSI L1
MEET WITH YOUR COACH AND DISCUSS GOALS AND PROGRAMS!