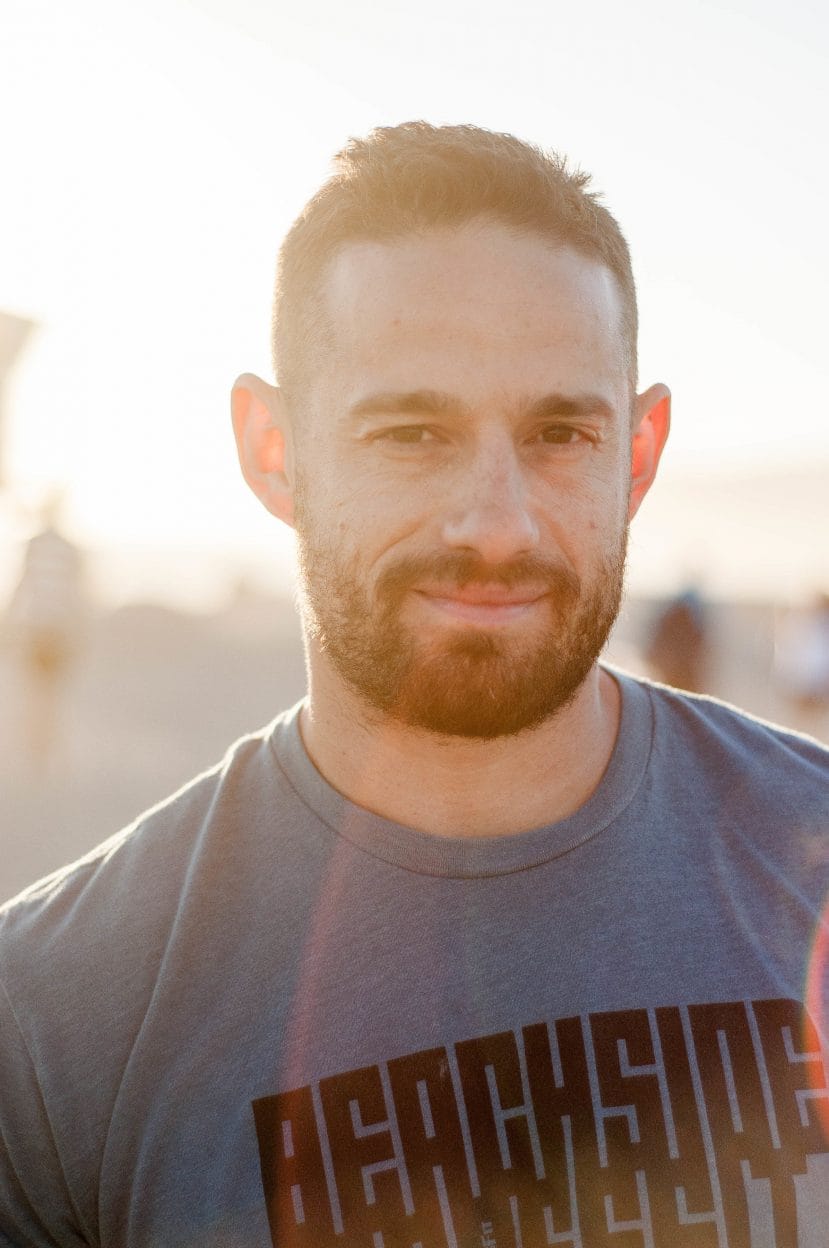 Nathan Doud
Founder/Head Coach
Nathan is  CrossFit Level 2 Certified, achieving Level 2 in 2010 and earned 8 relevant CrossFit certifications. In 2014 he became the first in Ventura County to be recognized as a Advanced Sports Performance Coach Level 2 by United States Weightlifting (USAW) as well as the first to become a Catalyst Athletics Certified Weightlifting Coach setting himself apart as a premier Olympic Weightlifting coach. He has also earned a credited Precision Nutrition CoachL1 through Precision Nutrition the industries leading nutrition coaching educational agency.
Nathan Has coached numerous athletes at the National Level for Olympic Weightlfiting and has competed in CrossFit at the state regional level in 2011 and 2012, As well as competed at National Level Olympic Weightlifting competition in 2015, 2017 & 2018. Nathan founded BeachSide CrossFit in 2010 as the 3rd CrossFit affiliate in Ventura County and has become one of the originators of CrossFit training in the county. BeachSide CrossFit is the longest standing CrossFit gym with the original owner.
Nathan is one of the most highly qualified and experienced Coaches in Ventura County, setting himself and BeachSide CrossFit apart by continuously pursuing further education and staying active with every member at BeachSide CrossFit since opening the doors in 2010.
Certifications:
CrossFit Certifications:
CrossFit L1 ANSI- 2009
CrossFit Basic Barbell- 2009
CrossFit L2 ANSI – 2010
CrossFit Olympic Weightlifting- 2010
CrossFit Endurance-2010
CrossFit Gymnastics-2010
CrossFit Mobility-2011
CrossFit Scaling- 2015
CrossFit Aerobic Capacity 2016
CrossFit Conjugate Methods 2018
Olympic Weightlifting Certifications:
CrossFit Olympic Weightlifting- 2010
USA Weightlifting Sports Performance Coach L1-2011
Catalyst Athletics Certified Weightlifting Coach-2013
Advanced Olympic Weightlifting Seminar with Greg Everett & Danny Camargo-2013
Masters of Sport Seminar (Olympic Weightlifting): Klokov, Ilyin, Polovnikov-2013
USA Weightlifting Advanced Sports Performance Coach L2-2014
Olympic Medalist Dmitry Klokov 2 day Olympic Weightlifting Seminar-2015
Olympic Medalist Dmitry Klokov 1 day Olympic Weightlifting Seminar-2016
Olympic Medalist Dmitry Klokov 2 day Olympic Weightlifting Seminar-2017
Kettlebell (IKFF) certifications:
Certified Kettlebell Teacher-CKT-2010
Nutrition Certifications:
Precision Nutrition Level 1 Coach-2015
Athletic Achievments:
CrossFit Games SoCal Regional Competitor 2011
CrossFit Games SoCal Regional Competitor 2012
CrossFit Games Open 2016 16th Finish Masters 35-39 SoCal
USAW American Open 94kg Competitor 2015
2017 USAW Nationally Ranked 17th(Masters 35-39 94kg class) Weightlifter
USAW American Open Series 3 3rd Place (Masters 35-39 94kg class)
2018 USAW Nationally Ranked 8th (Masters 35-39 89kg class) Weightlifter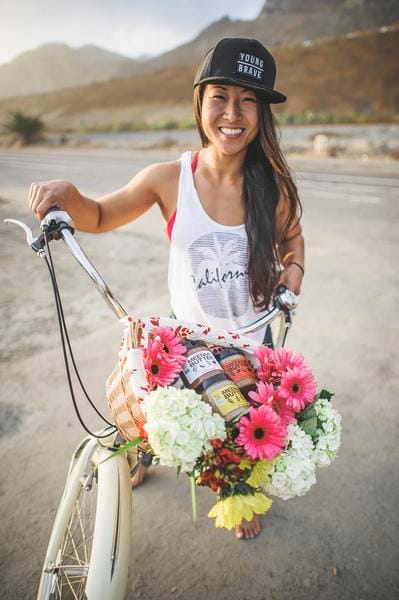 Mee Lee
CrossFit Group Coach/Personal Trainer
Despite the fact that I wasn't groomed to be an a high level athlete as a child, through hard work & discipline I've made greater athletic gains at BSCF than ever before. It's awesome pushing my physical limits but it's also a joy to coach & equip others to do likewise, especially those coming from similar "nonathletic" backgrounds. The transformations are truly inspiring and go beyond just the physical. Take it from the ultimate ex-cardio queen & junk food junkie, shunning barbells & weights as if they were the plague. Who knew I would be so entrenched in such a current love affair with paleo-eating, weightlifting, and gymnastics, even the dreaded burpee?! Trust me, you too will come to love them all, in your own way, in due time. THE HEART OF THE MATTER: YES, CrossFit is a sick training program, and YES, CrossFit makes me a better surfer & allaround athlete, but most importantly, CrossFit is just another means to more effectively (and in many ways literally) live out the truth found in 1 Corinthians 9:23-27. Fighting!
Certifications:
CrossFit Certifications:
CrossFit ANSI L2
CrossFit Olympic Lifting Trainer Certification
CrossFit ANSI L1 Trainer Certification
USA Weightlifting Level 1 Sports Performance Coac
2012 SOCAL Regionals CrossFit (Team) Competitor
CrossFit Nutrition Certification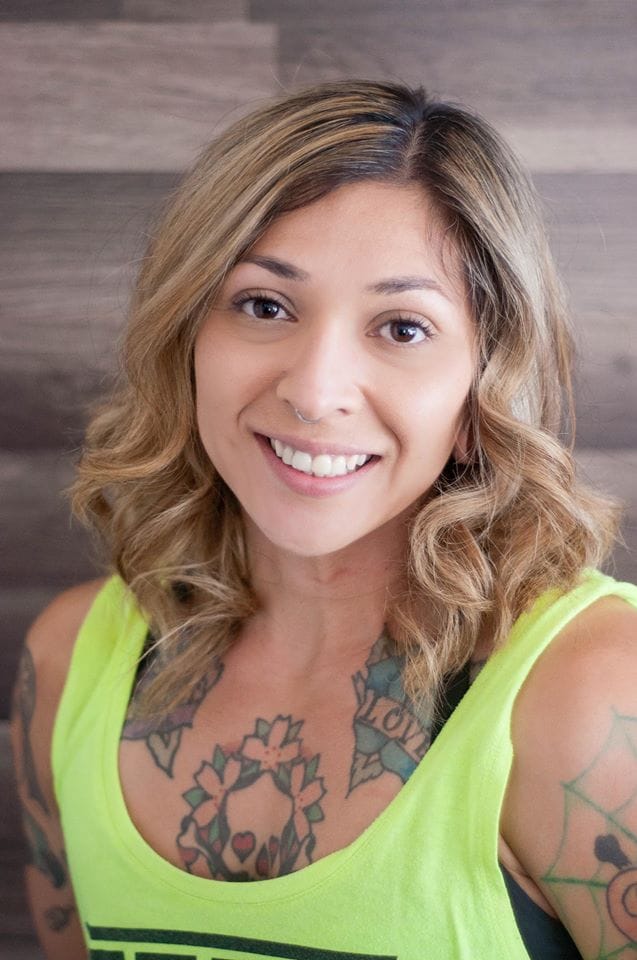 Jes Williams
CrossFit Group Coach/Personal Trainer
Jessica joined Beachside Crossfit in 2013. She immediately fell in love with the Crossfit and the community. After four years of training Crossfit she decided to be in the postion to help others create positive change and pursued coaching as means to do just that.
Certifications:
CrossFit ANSI L1
CrossFit Gymnastics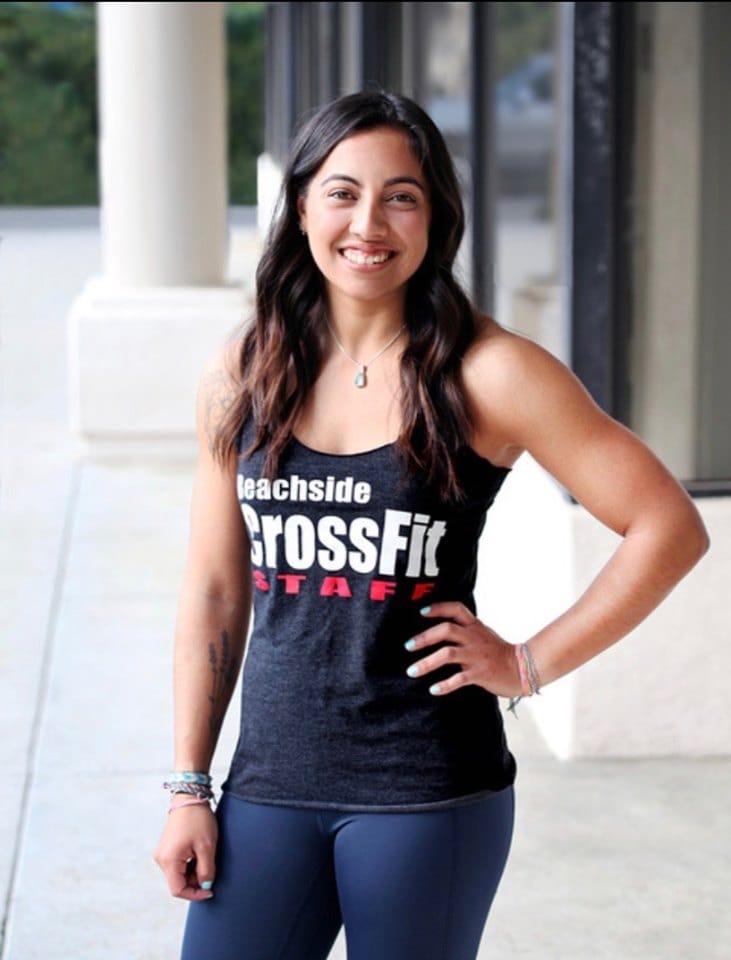 Kai Torres
CrossFit Teens & Kids Coach
Certifications:
CrosFit L1 ANSI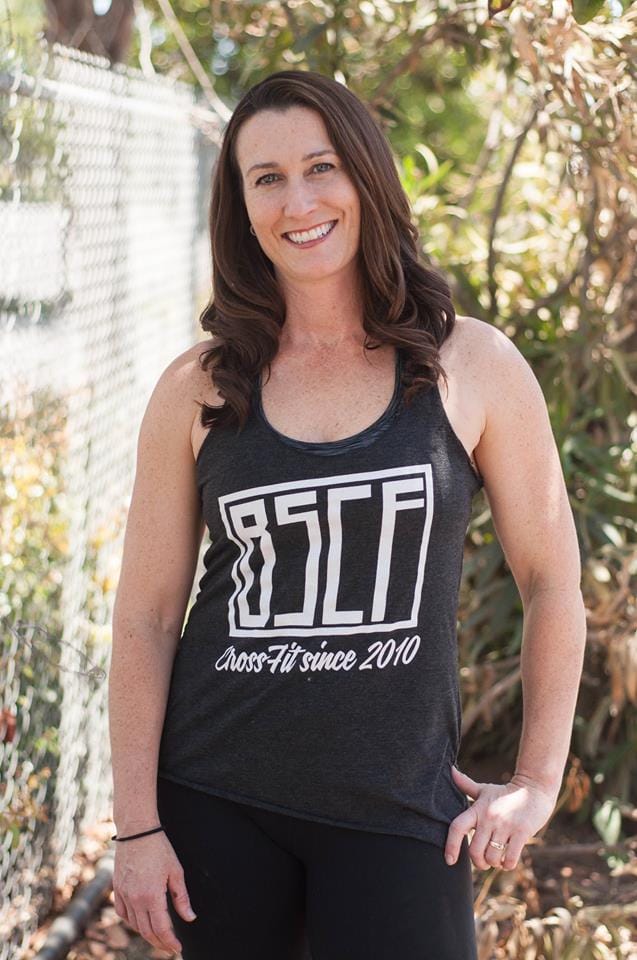 Cindy Koch
CrossFit Teens/Kids Head Coach
Cindy is a multi-tasking genius of a mom to 5 kids, but absolutely loves a good CrossFit workout. For 15 years she has been teaching a variety of fitness classes, Sunday school, and homeschool subjects. Since 2011, she has found a home at BeachSide where her passion for kids and CrossFit come together.
Certifications:
CrossFit ANSI L1
CrossFit Kids
MEET WITH YOUR COACH AND DISCUSS GOALS AND PROGRAMS!