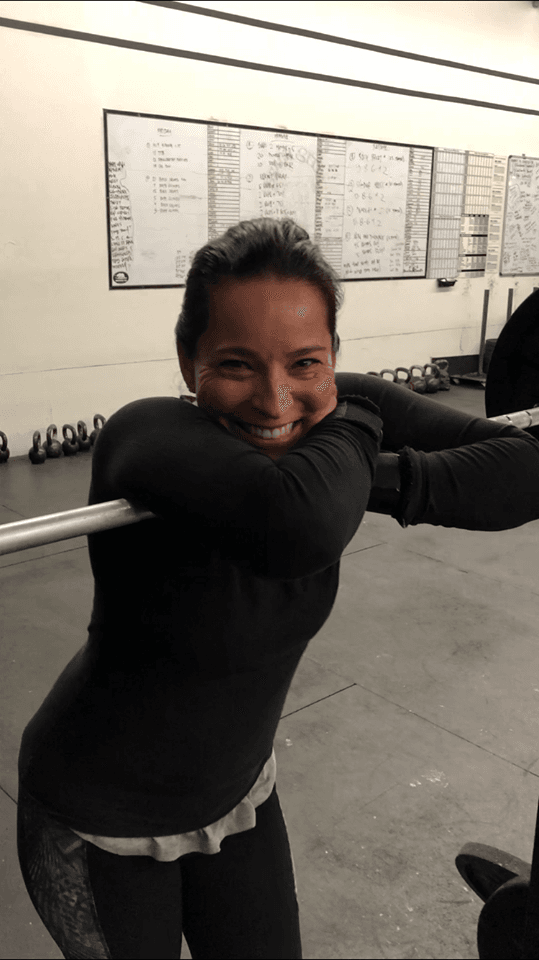 Member name:
Dawn Valenzuela
Athlete of the month: August
Details:
Dawn is one of the most amazing people we have at BSCF! She has been with us for over 5 years, showing up consistently and always ready to share a smile. She is an absolute staple here and we are lucky to have her:)
Tell us about yourself: I was born and raised in Oxnard. I've been married to my husband Rick for 27 years and we have two kids Danielle (28) and Nick (24).
What do you do for a job? :
I am a member of the International Longshore Warehouse Union. I was a longshoreman for 15 years and became a Marine Clerk two years ago. I am currently a Delivery Clerk for Del Monte.
Tell us something people might not know about you :
On my off time I love spending time with my family and friends, traveling, and going on a camping trips. And most of all I love my beer and wine.
What brought you to CrossFit in the first place? :
I was tired of doing the gym thing and I wanted something different so my friend Lynn told me I should try going to Beachside with her, and I did. That was seven years ago and I'm still here.
What was your first impression impression? How has it changed? :
my first impression was that it was really hard. Every time I would walk through the door I would get anxiety. But as time went on I enjoyed coming to Beachside.
What was your first bright spot? :
my first bright spot at Beachside was when I finally learned how to do double unders. It took me forever!
What are you working on now? :
I would love to learn how to do butterfly kipping pull-up's.
What is your favorite Beachside memory? : One of my favorite memories at Beachside was when I learned how to do a kipping pull-up without a band!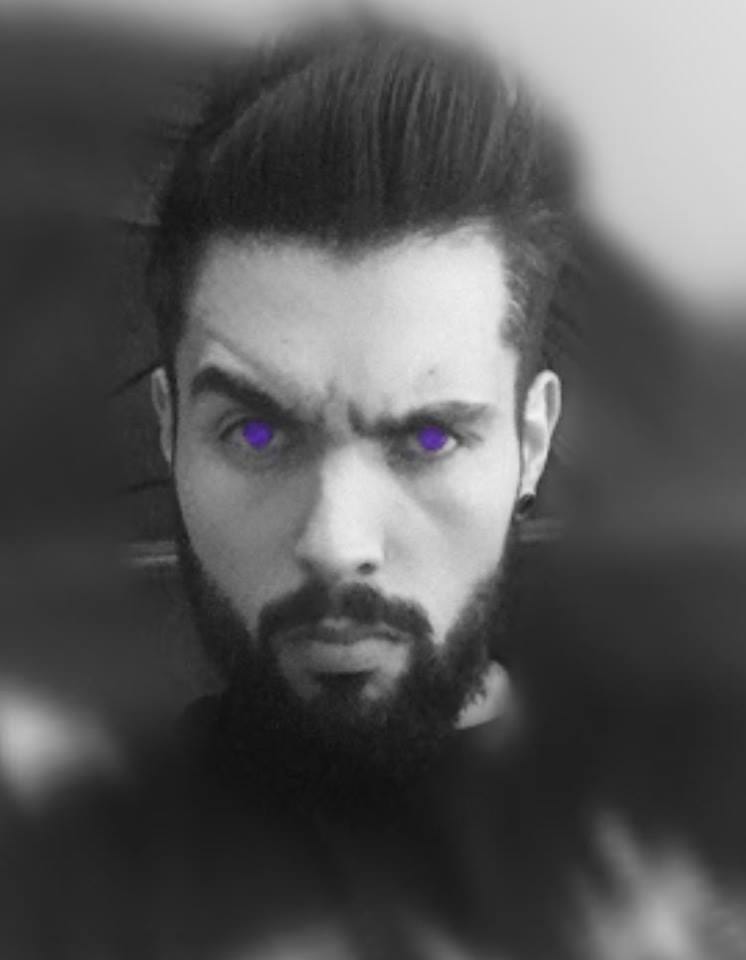 Member name:
Sergio Moreno
Athlete of the month: July
Details:
Sergio has been with BSCF for over 1 year and has been an awesome additon to our classes, becoming an afternoon staple. It has been great to watch him hit new milestones with his strength and conditioning. Do not let his quiet manner fool you, the force is strong with this one.
Here are some facts you problably did not know!
1.Tell us about yourself:
Born and raised in Oxnard. Just finished college with a degree in Sociology. I started working out about 7 years ago. I saw myself in the mirror one day and did not like what I saw. I was on the verge of hitting 290lbs. Started going to my local gym, lifted weights, did some cardio, the usual. But after some time I noticed there weren't any more changes, I was essentially spinning my wheels with the whole cutting and bulking phases.
2.What do you do for a job?
I am an Admin at FedEx Ground here in Ventura. I deal with customer service as well as missing packages.
3. Tell us something people might not know about you:
As a hobby I like to collect figures, mostly things that I liked growing up. These are usually things from cartoons or anime. I also enjoy playing video games.
4. What brought you to CrossFit in the first place?
I wanted a different experience when it came to my fitness and general health. I was tired of my old gym's vibe and the lack of results. I also wanted to learn how to lift properly, as well as be challenged from my workouts.
5. What was your first impression? How has that changed?
My first impression is the welcoming community of BSCF. I immediately felt at home. There is a strong sense of support in everything that goes on here. Everyone here pushes each other to finish and come out stronger in the end.
6. What was your first "bright spot"?
It has to be when I did my first rope climb. This was particularly hard for me since I have a deep fear of heights.
7. What are you working on now?
As far as my fitness goals I'm currently working on lowering my body fat % while maintaining the muscle mass I've gained. As for my personal life I just graduated from CSUCI and am debating on what to do next.
8. What's your favorite "Beachside Crossfit memory?"
One of my favorite moments here is when I was finally able to squat properly, at my local gym I never really had training on how to squat right, I always did more of a sumo squat. At my height I found it very difficult to do this movement properly. Coach Nate told me it was possible, I bought some lifting shoes and now I'm setting PRs.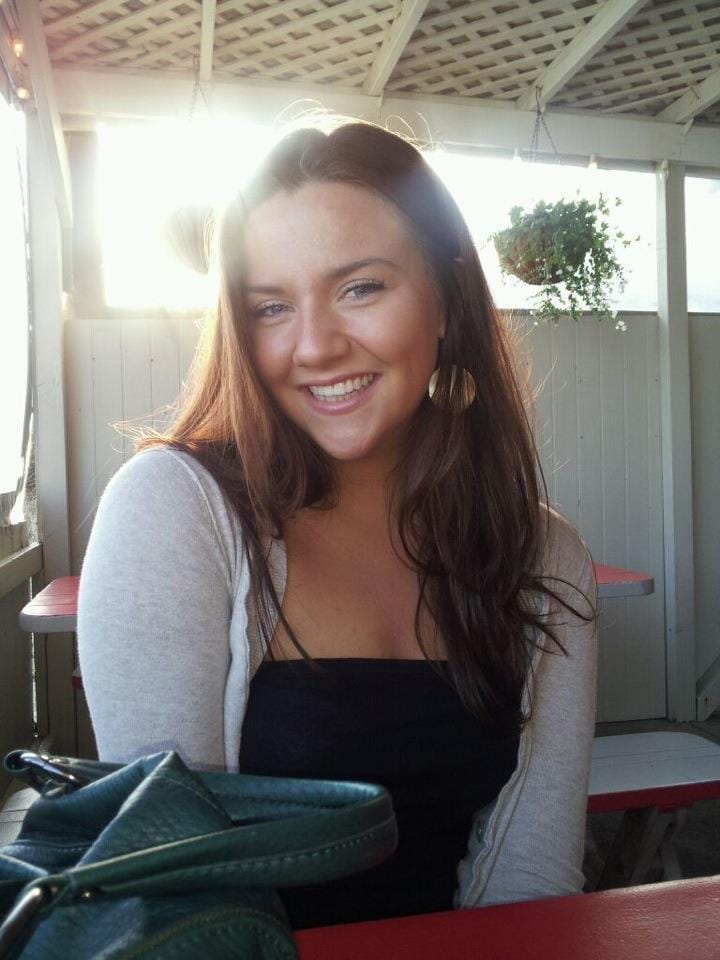 Member name:
Jordan Brooks
Athlete of the month: June
Details:
Jordan has been a member of BeachSide since January 2016!!! Between working and going to school full time she still makes her fitness a priority. She is a staple in our noon class and we love her positive and encouraging attitude. It's been awesome to watch all her hard work pay off in the gym. This is one amazing and strong woman and we're so happy to have her as part of the BeachSide Family!!!
1.Tell us about yourself:
I am a Ventura native. Turning 27 this year. My little brother is my best friend. I love good food, good beer, and good dogs… just kidding, I love all dogs.
2.What do you do for a job?
As you may know, I am part of the rowdy CMS lunch bunch. I currently work part-time drawing final mortgage loan documents. I feel that having my co-workers double as members of the gym community has definitely been a key to my consistency at the gym. It is hard to skip the gym when you have 8 or 9 awesome people keeping you accountable.
3. Tell us something people might not know about you:
Along with working part-time I am going to school full-time at CSUCI to become a middle school teacher. Math and science are my preferred subjects. I can't wait to get students as pumped about learning as I am.
4. What brought you to CrossFit in the first place?
Marty Smith.. When Marty joined years ago, the way he talked about Beachside made it sound amazing. I was very interested then. He even brought Nate into our office and I remember talking to him about Crossfit, but at the time I was getting ready to move to upstate New York so it just wasn't an appropriate time for me to start. Upon moving back to Ventura, one of the first things I wanted to do (besides getting a job) was to finally try Crossfit at none other than Beachside.
5. What was your first impression? How has that changed?
I knew that Crossfit was going to be intense, but I think when I first started I imagined I would pick up on the movements easily and progress quickly… I have learned that is not the case. It takes a lot of time, hard work, and patience to build strength and learn technique in this sport. From heavy lifts to gymnastic movements, there is a new challenge everyday. It wouldn't be nearly as fun and addicting if it all came easy.
6. What was your first "bright spot"?
I would have to say it was getting my first strict pull-up. That is something I had never previously done in my life. During the second pull-up program I participated in at Beachside, I was kind of messing around in between sets and wanted to see if I could even budge myself unassisted. I got my chin closer to the bar than I ever thought possible! So then every day during the program I would try for one strict unassisted pull-up until finally I got my chin all the way over the bar on my own. I was so happy, and Nate Jr. started clapping for me since he was the only one that witnessed it. Then everyone wanted to watch me do it again. Not only was I stoked and smiling from ear to ear, but my friends and coaches were as well. That was a great moment.
7. What are you working on now?
What am I not working on now.. if I had to narrow it down, I would say getting better at double unders is a big one on my radar.. being able to do multiple strict pull-ups, and I am really enjoying the Saturday morning Olympic Weightlifting classes.
8. What's your favorite "Beachside Crossfit memory?"
There are too many to pick one! Both of the Beatdown comps, especially this past one partnering with my buddy June. Whitewater rafting with the whole crew was one of the coolest experiences. Cheering everyone on in the Open. And paint balling! That was another first for me and I couldn't be happier who I got to experience it with. I look forward to making more lasting memories with the Beachside fam 🙂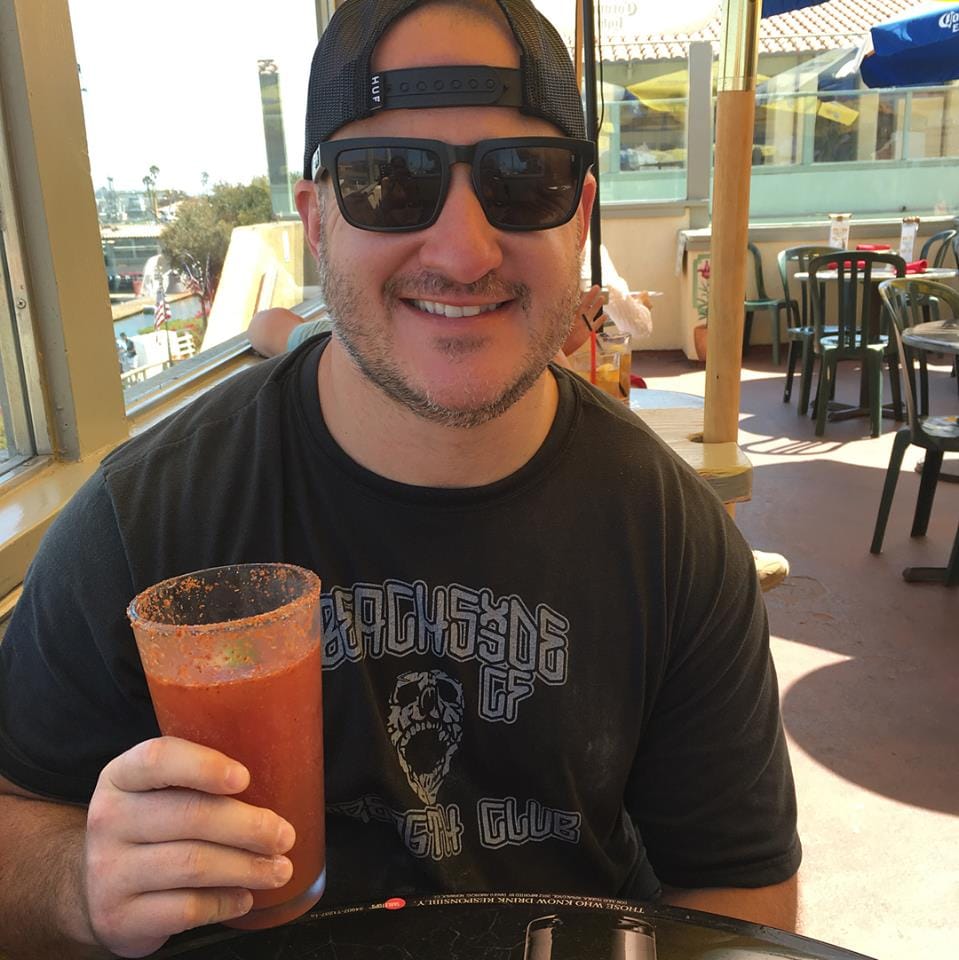 Member name:
Brad Hooks
Athlete of the month: May
Details:
Brad has been with BSCF since 2011! During Tax Season time he usually disappears. As a CFP (Certified Financial Planner) and EA (Enrolled Agent) Tax Season has him working 10-12 hours a day for 6 days a week. However! This year he made it a priority to not give up his fitness and made Monday, Wednesday, Friday at 5:30am (even with a infant at home) for the duration of tax season- something to be noticed and applauded!
1.Tell us about yourself:
I like to work out early so I have plenty of time to hang out with family and friends after work. My wife and I (Rachel) recently had a son, Jackson (our first). It's amazing how much things change for the better after having kids. I look forward to introducing Jackson to Crossfit when he's old enough. 

2.What do you do for a job?
 I'm a financial advisor and income tax consultant (enrolled agent)

3. Tell us something people might not know about you:
 I'm originally from the south east, Texas and Mississippi – I've lived in CA for almost 13 years now

4. What brought you to CrossFit in the first place?
 I tried doing Crossfit on my own at first in 2010 following the main Crossfit website's daily WODs, but I struggled to stay consistent. Once I found Nathan and Beachside (3/2011) I was hooked. I liked the community and working out in a class environment with good buddies. I've met lifelong friends doing Crossfit at Beachside

5. What was your first impression? How has that changed?
 My first impression was that it was really really hard, and that impression hasn't changed, which is one of the main reasons I've stuck with it for so many years. I like the challenge and having something to constantly strive for.

6. What was your first "bright spot"?
 There are a lot, and I don't know about the first, but getting my first bar muscle up during the open a couple of years ago was a pretty awesome one for me

7. What are you working on now?
 I would really like to crack the 225 mark on my snatch, but I have a long way to go!

8. What's your favorite "Beachside Crossfit memory?"
 We've made a lot of great memories at Beachside, but the ugly Sweater Christmas party at the Koch's has to be one of the best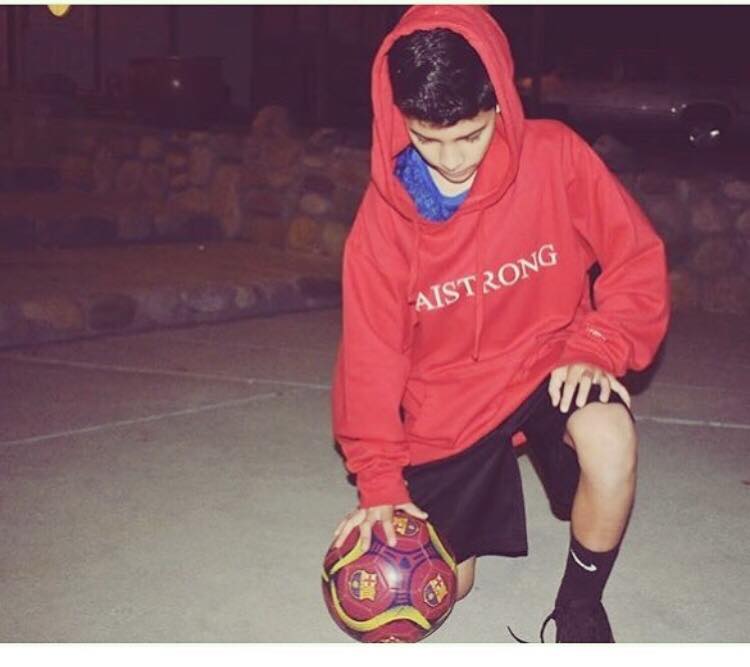 Member name:
Tyree Barajas
Athlete of the month: April
Details:
We met Tyree during the First week of CrossFit Kids classes. In Sumer of 2017. He was eager to try something new and had a blast with kids of all ages. When we began the teen class in the fall, Tyree was ready for new challenges. He always has a smile of his face, and he enjoys competing against everyone in his class for the fastest time! Look out for this teenager, his dedication and encouraging attitude sets the example for his fellow CrossFit Teens. -Coach Cindy
Birthday  –   August 4, 2004
Attends   –   Sacred Heart School , I'm in 7th Grade, my strong subjects is Math/Vocabulary
Hometown  – Ventura CA
Athletic Background– Soccer (Club) started playing at age 3. I have speed. All though I'm probably the smallest kid in my soccer team I'm one of the fastest kid
My favorite food – Bean and cheese burritos.
If I had a superpower, teleportation would be my choice.
I am really good at making friends, I love to make people laugh. Big time jokester!!!
When I grow up I would like to become a pro soccer player
My favorite Crossfit  movement -pull-ups and rope climbs
My goal in Crossfit is to do my best in continual performing wods and focus to improve my techniques.
What keeps my coming back is my coaches, my crossfit teen friends and constantly learning and improving. I love the challenges.
My favorite Crossfit memory is being able to do pull-ups without a band.
If someone would approach me about Crossfit I would tell them not to be afraid, coaches are great they are with you every step of the way!
Keep it up T!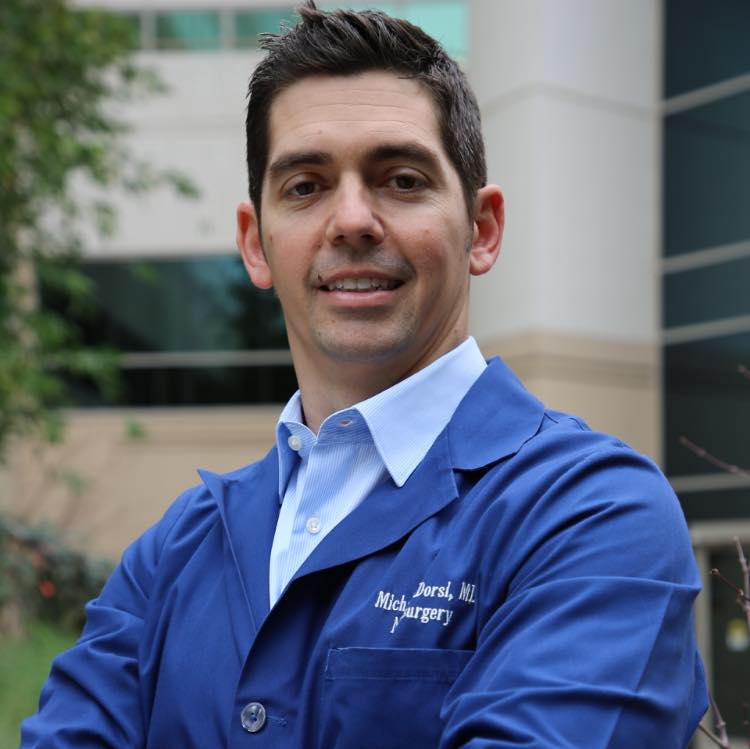 Member name:
Michael Dorsi
Athlete of the month: March
Details:
Member since September 2013, the 530am staple. Mike always has a great attitude, great humor and is a model of consistency. He has been the Get Sexy for Summer champ, always encourages his fellow 530am crew and loves fitness!
P.S.He also took a tumor our of the spine of a fellow BeachSide Member;)
What do you do for a job?
Neurosurgeon specializing in spine and brain surgery
Tell us something people might not know about you
I was once a employee of a party city going to kids bday parties as the Red Power Ranger
What brought you to CrossFit in the first place?
Four years ago the wife of my childhood best friend told me to stop putting beach pics on Facebook bc I had man boobs…she was right.  25lbs overweight, sluggish and always sore. I called Nathan that day and started the next week.
What was your first impression? How has that changed?
First impressions: burpees suck.  That has not changed.What a great group to spend 530-630 am with. That has not changed
What was your first "bright spot"?
First bright spot was when I began squatting with the two strongest women I have ever known, Dee and Delia and could see the weekly PRs
What are you working on now?
I am now working on bar muscle-up. Thanks to Luis for some great tips
 What's your favorite "Beachside Crossfit memory?"
Favorite beachside moment: Pearce's birthday WOD 2017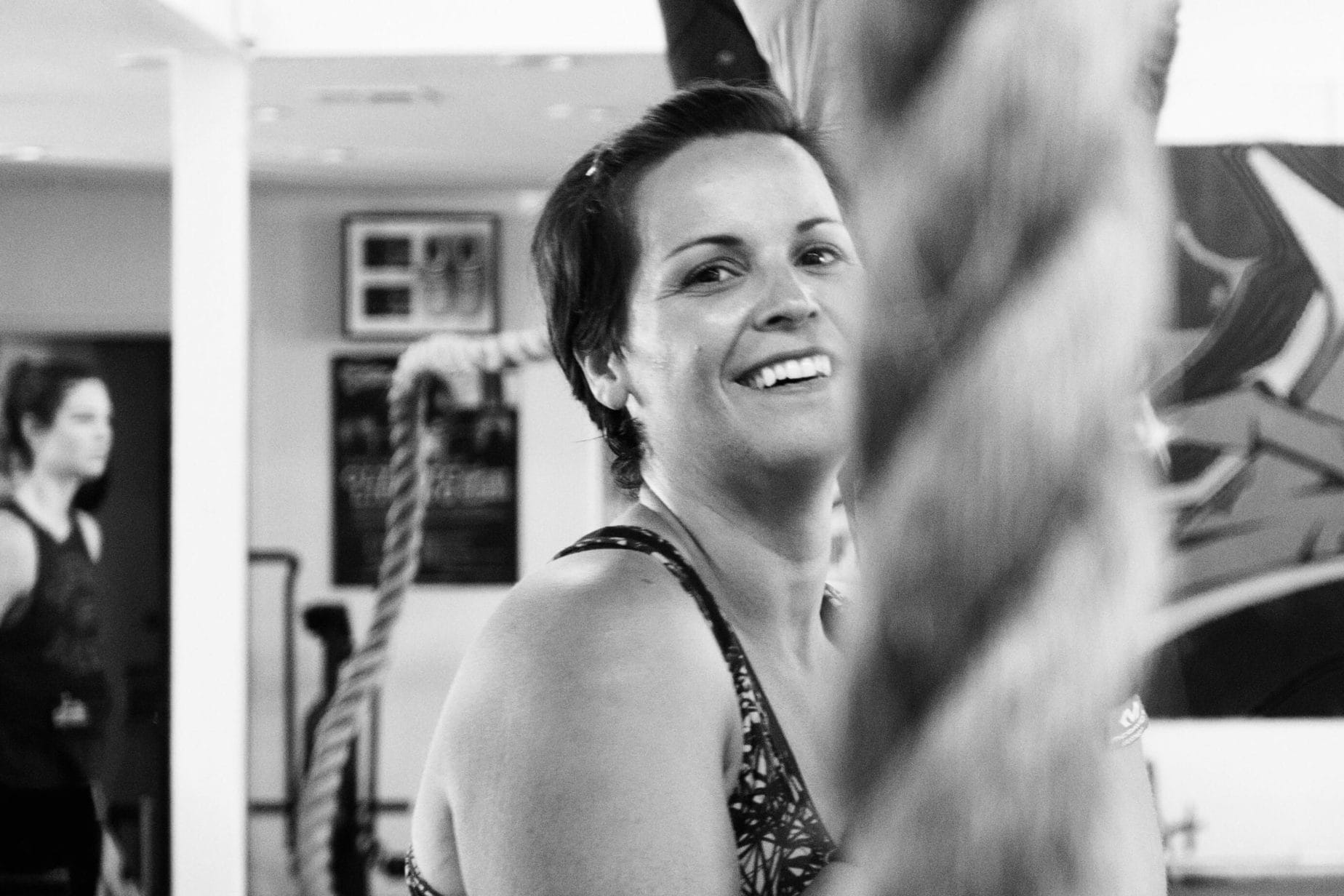 Member name:
Sarah Galvan
Athlete of the month: Febuary 2018
Details:
 I was born in Oxnard, grew up in the Antelope Valley.  Moved to Melbourne Australia in 2007 with my husband Andy, who is also a BSCF member.  We lived there until late 2015 when we moved to Ventura.
I work for CMS, I'm Mortgage Assistant Extraordinaire for Marty Smith. I have dual citizenship USA/Australian and  was the high school mascot, Go Eagles! No kids, but have two awesome cats, Alfie and Delilah! LOL
    It took me 5 months to get up the courage, but I finally caved to peer pressure decided and join my coworkers "the CMS crew" for the noon classes. They are a persuasive bunch!
     I've always been a little intimidated by gyms and was very apprehensive about joining a Crossfit gym!  Here at BSCF everyone is so friendly and encouraging and now I LOVE being a member and look forward to every workout!
     I joined 1 year ago and have had many small achievements, first handstand, first rope climb and last week my first RX'd WOD!   Since joining I've lost 16.5 pounds of fat and gained 5 pounds of muscle, reducing my bodyfat by 8.6%. I'm laser-focused on the Hot for the Holiday's challenge and hoping for more great results!
      I'm focusing on pushing myself more during workouts. It's a great feeling finishing lift or WOD knowing I could not have done any more, that I gave it my all in that moment.  I want that feeling after every workout and the only thing standing in my way is self-doubt.  I've surprised myself many times over the past year and I just want to keep pushing hard and have fun doing it!
     The white-water rafting trip in June was so much fun! Retrieving paddles, water bottles, random object floating down the river and rescuing people after one of the rafts flipped in the rapids, everyone and everything went overboard!   Then we almost lost Marty to the river on the first night, when he thought it was a clever idea to walk down to the river's edge in the dark after a few drinks, next minute there's a loud crashing noise he comes back with a wet foot and cut on his leg – good on ya boss!  We all managed to make it back in one-piece, good times!
Schedule your first class now