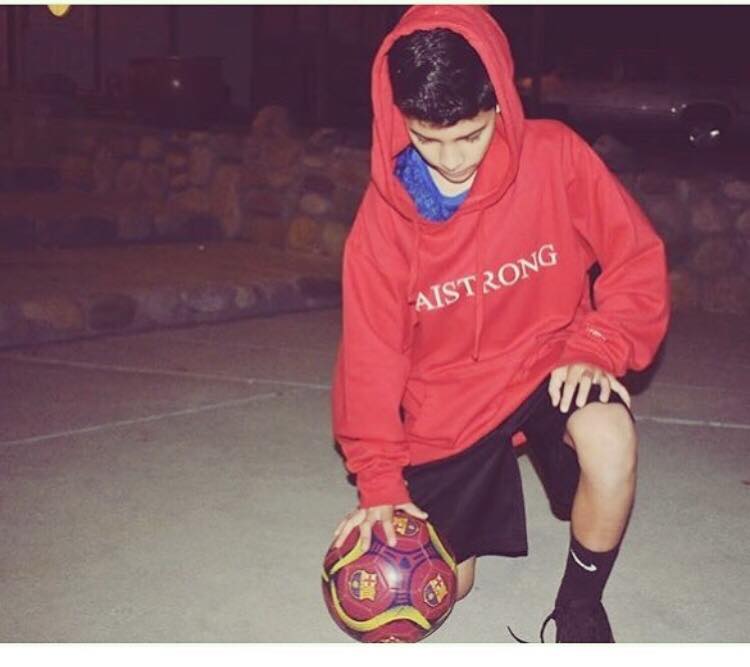 Member name:
Tyree Barajas
Athlete of the month: April
Details:
We met Tyree during the First week of CrossFit Kids classes. In Sumer of 2017. He was eager to try something new and had a blast with kids of all ages. When we began the teen class in the fall, Tyree was ready for new challenges. He always has a smile of his face, and he enjoys competing against everyone in his class for the fastest time! Look out for this teenager, his dedication and encouraging attitude sets the example for his fellow CrossFit Teens. -Coach Cindy
Birthday  –   August 4, 2004
Attends   –   Sacred Heart School , I'm in 7th Grade, my strong subjects is Math/Vocabulary
Hometown  – Ventura CA
Athletic Background– Soccer (Club) started playing at age 3. I have speed. All though I'm probably the smallest kid in my soccer team I'm one of the fastest kid
My favorite food – Bean and cheese burritos.
If I had a superpower, teleportation would be my choice.
I am really good at making friends, I love to make people laugh. Big time jokester!!!
When I grow up I would like to become a pro soccer player
My favorite Crossfit  movement -pull-ups and rope climbs
My goal in Crossfit is to do my best in continual performing wods and focus to improve my techniques.
What keeps my coming back is my coaches, my crossfit teen friends and constantly learning and improving. I love the challenges.
My favorite Crossfit memory is being able to do pull-ups without a band.
If someone would approach me about Crossfit I would tell them not to be afraid, coaches are great they are with you every step of the way!
Keep it up T!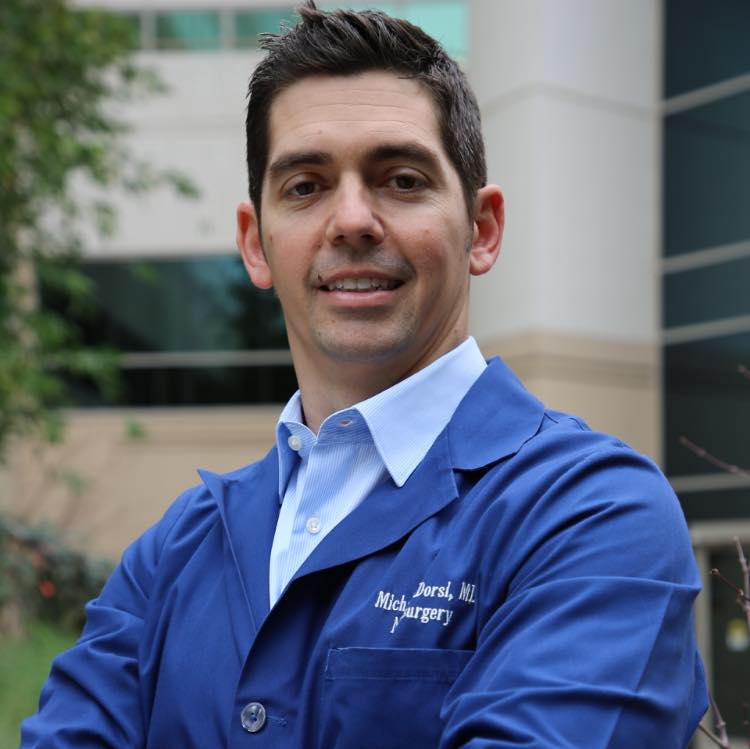 Member name:
Michael Dorsi
Athlete of the month: March
Details:
Member since September 2013, the 530am staple. Mike always has a great attitude, great humor and is a model of consistency. He has been the Get Sexy for Summer champ, always encourages his fellow 530am crew and loves fitness!
P.S.He also took a tumor our of the spine of a fellow BeachSide Member;)
What do you do for a job?
Neurosurgeon specializing in spine and brain surgery
Tell us something people might not know about you
I was once a employee of a party city going to kids bday parties as the Red Power Ranger
What brought you to CrossFit in the first place?
Four years ago the wife of my childhood best friend told me to stop putting beach pics on Facebook bc I had man boobs…she was right.  25lbs overweight, sluggish and always sore. I called Nathan that day and started the next week.
What was your first impression? How has that changed?
First impressions: burpees suck.  That has not changed.What a great group to spend 530-630 am with. That has not changed
What was your first "bright spot"?
First bright spot was when I began squatting with the two strongest women I have ever known, Dee and Delia and could see the weekly PRs
What are you working on now?
I am now working on bar muscle-up. Thanks to Luis for some great tips
 What's your favorite "Beachside Crossfit memory?"
Favorite beachside moment: Pearce's birthday WOD 2017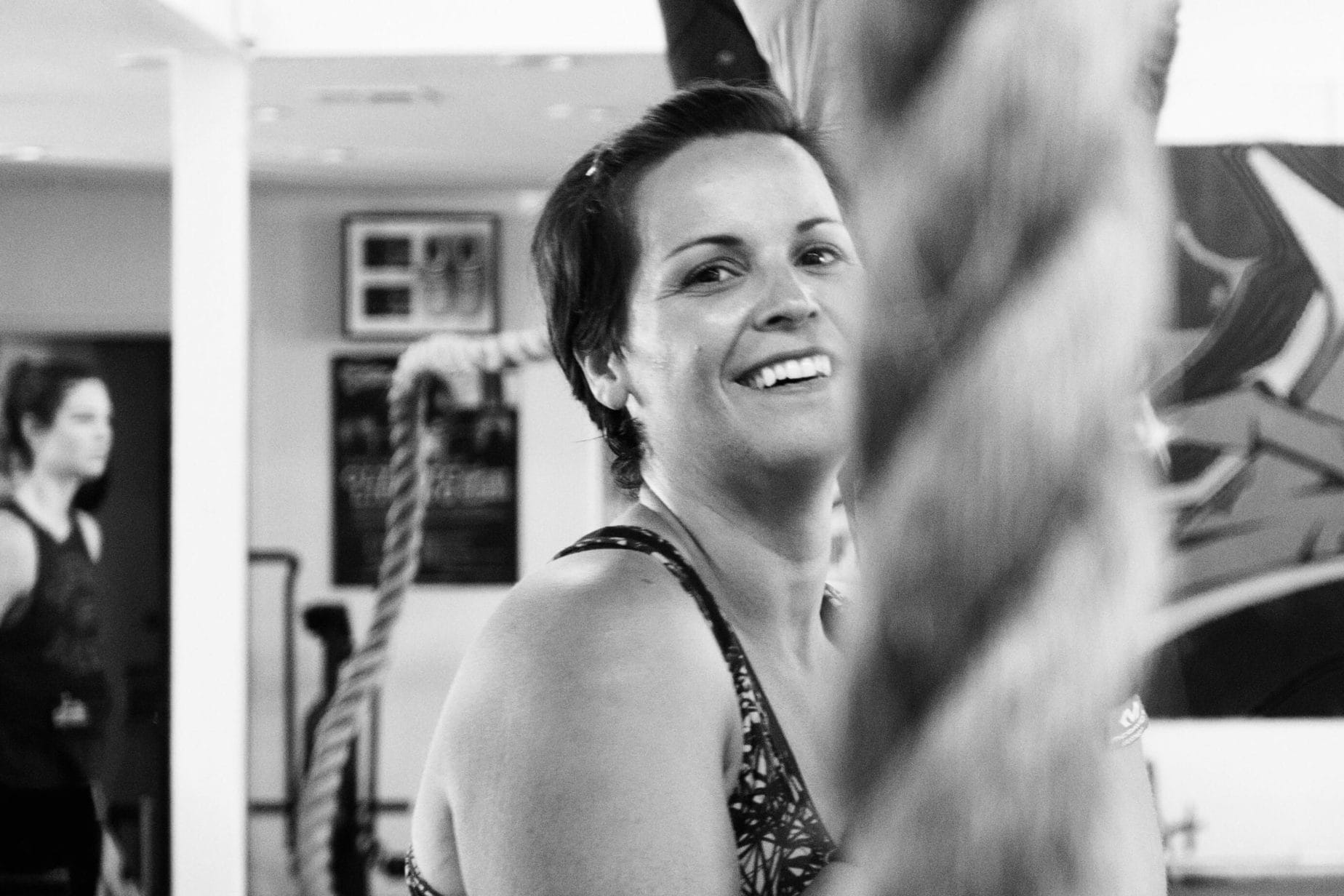 Member name:
Sarah Galvan
Athlete of the month: Febuary 2018
Details:
 I was born in Oxnard, grew up in the Antelope Valley.  Moved to Melbourne Australia in 2007 with my husband Andy, who is also a BSCF member.  We lived there until late 2015 when we moved to Ventura.
I work for CMS, I'm Mortgage Assistant Extraordinaire for Marty Smith. I have dual citizenship USA/Australian and  was the high school mascot, Go Eagles! No kids, but have two awesome cats, Alfie and Delilah! LOL
    It took me 5 months to get up the courage, but I finally caved to peer pressure decided and join my coworkers "the CMS crew" for the noon classes. They are a persuasive bunch!
     I've always been a little intimidated by gyms and was very apprehensive about joining a Crossfit gym!  Here at BSCF everyone is so friendly and encouraging and now I LOVE being a member and look forward to every workout!
     I joined 1 year ago and have had many small achievements, first handstand, first rope climb and last week my first RX'd WOD!   Since joining I've lost 16.5 pounds of fat and gained 5 pounds of muscle, reducing my bodyfat by 8.6%. I'm laser-focused on the Hot for the Holiday's challenge and hoping for more great results!
      I'm focusing on pushing myself more during workouts. It's a great feeling finishing lift or WOD knowing I could not have done any more, that I gave it my all in that moment.  I want that feeling after every workout and the only thing standing in my way is self-doubt.  I've surprised myself many times over the past year and I just want to keep pushing hard and have fun doing it!
     The white-water rafting trip in June was so much fun! Retrieving paddles, water bottles, random object floating down the river and rescuing people after one of the rafts flipped in the rapids, everyone and everything went overboard!   Then we almost lost Marty to the river on the first night, when he thought it was a clever idea to walk down to the river's edge in the dark after a few drinks, next minute there's a loud crashing noise he comes back with a wet foot and cut on his leg – good on ya boss!  We all managed to make it back in one-piece, good times!
Schedule your first class now