Why BeachSide CrossFit?
"While visiting California for work, I had the opportunity to visit Beachside Crossfit for two weeks. As an avid crossfitter who was first introduced to crossfit over four years ago, I have had the opportunity to visit many different boxes, been exposed to multiple coaches, and seen lots of different programming. Nate is running by far one of the best programs I have seen………..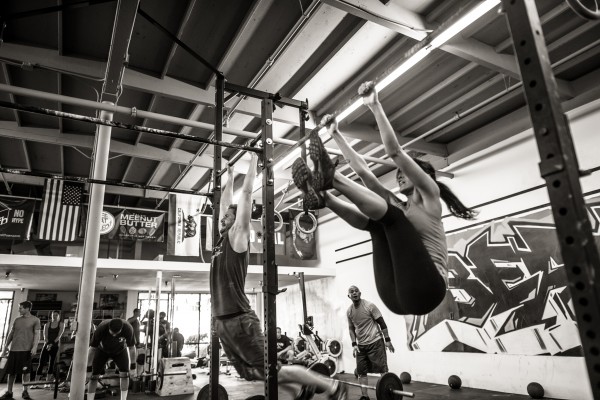 1. Excellent coaching: In just two short weeks he pointed out three very subtle changes to my form on different exercises that improved my performance. Additionally, I was extremely impressed with the emphasis on good form for all his athletes. Everyone there – young, old, male, female, advanced, beginner – consistently demonstrated correct form. This can be attributed to Nate's knowledge and insistence on mastering fundamentals.
2. Superb programming: I still haven't figured out the secret formula to truly excellent programming – Nate has. Each day was a challenge, but always in a different way. Nate's emphasis on skill training ensures that you have adequate time to improve in those areas. At the same time, he provides WODs which challenge across many disciplines. In only 6, one hour training sessions, Nate had us perform skill training in double unders (3x), hand stand push ups (2x), cleans (2x), jerk, push press, snatch, and squat. Additionally, Metcon WODs were simple yet extremely challenging and effectively reinforced skill training while enhancing metabolic conditioning and mental toughness..
3. Challenging and encouraging atmosphere: As with many crossfit boxes, Beachside Crossfit's members are hard working, tough, and positive. Each visit to the gym was an encouraging experience.
Take the time to visit Beachside Crossfit, get to know Nate and the box members, check out the programming, sign up. Based on my experience, you will be superbly rewarded.
Share on Facebook