WOD:
Barbell Training-
Clean
3@65%
3@75%
2@80%
3×3@85%
Conditioning:
45 double unders
10 Power Cleans @ 175/110#
x3
then
400 meter run
25 pull ups
x2

Something that is used everyday and yet so widely ignored. It is the process that we use to guide our hour, day, week, month and year. And in that process we have underlying, outside forces that can sometimes come into effect to cause certain choices to be made. Work, family, school..
The goal is to attempt to guide the the process so that the final outcome, choice or reaction is to be positive and not negative.
The reality of the what is going on is, you have today and today you have many options to choose from. Something might come to your attention that will turn you in the wrong direction and it is at that point you provide your mind with the direction that will put forth the energy to come up with a positive outcome.
We all have moments, let downs, worries, stress. This is a fact of life and a fact of being a emotional organism. The major difference occurs when it is up to you to decide how to react to these situations, use that unknown factor, the thought process. Use it to your advantage. Master it and you will have mastered your reality.
Shannon turned on to beast mode!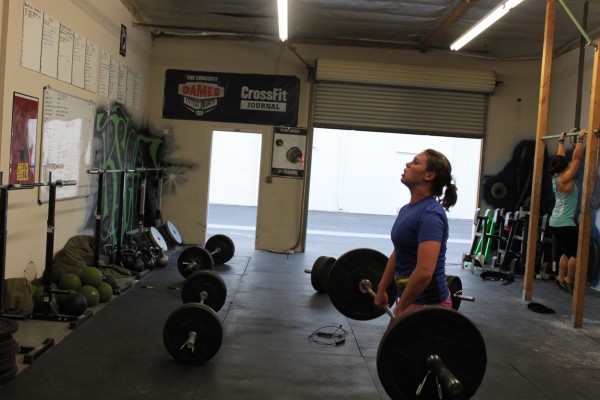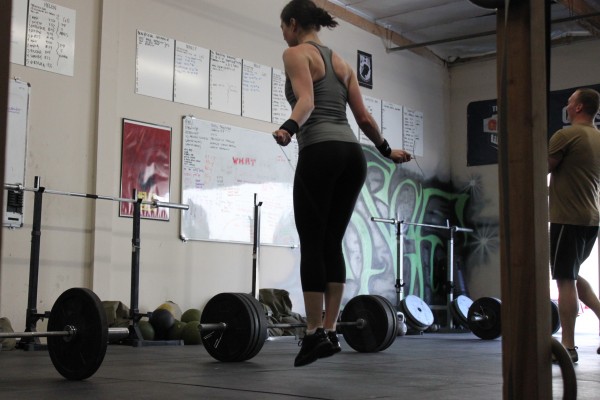 Katie makes no problems of Double Unders with a quickness, only 1 month in and they are good to go