Sloane Thomas
Ranked 268 in southern California
Ranked 3312 World Wide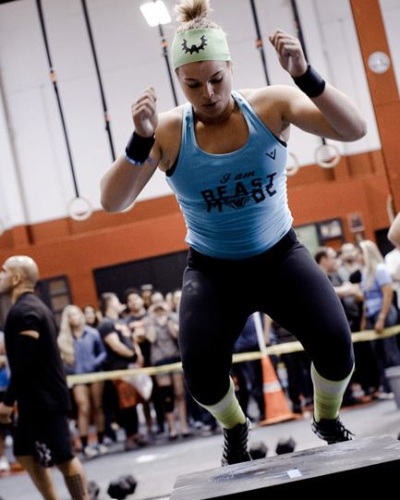 Name: Sloane Thomas
You're Job:  Personal Trainer
How long have you been CrossFitting? 5 Months.
What was your favorite WOD of the open? I loved the wall ball, double under aspect of 12.4 and i would totally love it if i had a muscle up! But i will next year. and i loved 12.2, anything with a heavy barbell is right up my alley
What are your thoughts on going to the regionals? I'm  Beyond excited! It shows how hard not just our team but our gym works.
What are the strongest strengths of the team? Our team knows how to work hard, but still have a good time.  Which creates the best environment to excel in.
How do you believe the team will do? I think our team will go out there and give it all we've got, and most certainly have a good time doing it.
How do you believe you will do? I'm going to go out there and give it everything I've got, I'll leave it all on the floor.
Encouraging words for those that may be struggling with CF? Never give up! It may seem hard now but you will overcome it. The pain is short lived! And Hitting PR's makes anyone feel like a badass!
Any comments you would like to tell the coach of BSCF? That our team /gym have a kick ass coach!
Coaches thoughts on Sloane: 
Strong, Fast and super fun, how lucky were we she walked in. She has only just begun. Watch out SOCAL there is going to be a new beast in town. What more can I say.
Share on Facebook