Regional Recap 2011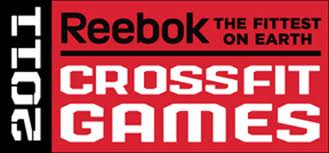 Running, handstand pushups, Rowing, a ladder of sorts, picking up heavy as bar, jumping high and a few pullups, Kettlebell Swings, Double Unders and a few Overhead squats that was only 2 days worth of stuff……………………………
What was in my stomach Friday morning???oh yea, butterflies…..Here it was some of the fittest people in Southern California had all come to play in at Long Beach State and I was lucky enough to be one of them and representing our little community the best I could manage out. Still on a dose of antibiotics ( and trust me, I dont like taking things but it was a must) the day had come. We came through set up shop with the TEAM CROSSFIT FAST and only had a couple hours to wait for WOD 1- 1000 meter run, 30 HandStand Pushups, 1000 meter row. Our heats were called, about 15 of us gathered up to get our judge and for a briefing of movement standards etc…and on the track we went, lots of training, lots of movements, lots of work and here I was after 6 weeks of Sectionals I had managed to get through to Regionals and it begin with a 1000 meter run. The stage had been set in the center of LBSU Track and Field, and a stage it was with bleachers set up around the colors engaged the eye all in all a very cool set up.
I always get nervous before WODS for a few reasons but probably one of the top is the fact I understand I am about to engage in  activity that is really going to put me through the ringer, especially at competition when everything is kicked up a level. The competitor next me took his shirt off , and I kindly asked him not to do that, as it was making me look bad ( my shirt was off too) there the ice was broken….3,2,1..go!!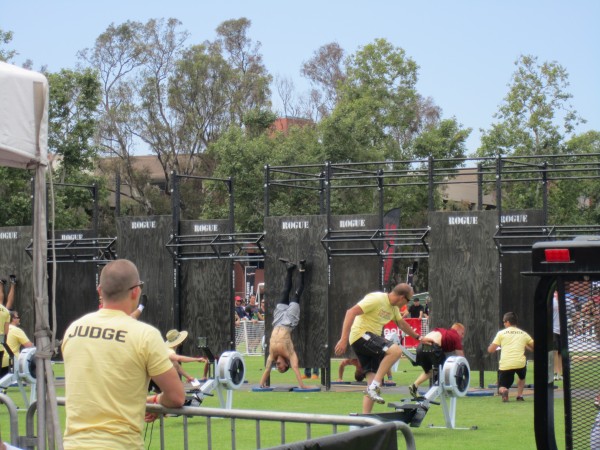 and Off we went 2.5 laps around the track and I was 3rd in, off to some Hand Stand Push Ups, 30 to be exact the first 20 came out without coming off the wall, 2 got no repped, only 12 to go and a struggle of 12 they would prove to be, a few more no reps for not staying locked out on the wall prior to dropping off for a rest, this proved to be more of a shoulder killer then a cardio killer, but thats alright the row was silently waiting to destroy me…..a few more struggled HSPU and the final 3 or 4 were all singles, but got done. On to the evil row, since I was not able to crunch out the HandStands as fast I would have liked i figured I would make up some time on the row and about a :1:36 split time was it for the first 400-500 hundred after that I am not quite sure, not only was I closing my eyes praying to the universe that I would not pass out  I was only willing myself along at a decent pace, and I pulled and Pulled at 600 it seemed as thought the world was closing in on my at 700 i let out a cry, probably sounded similar to a wounded Boar, that cry out was the only thing that told me I had not passed over into an alternate reality, 800, 900 and it was home free I finished off at 10:20, and that damn infection let me know it had done some work, not only strength wise as wsa evident on my last 10 HSPU but also the fact it took me quite a  painful time to recover from that one, quite a while…
There was about 4 hours between WODS, time to recover,fuel up and chat and laugh and worry about the next wod, a thruster ladder that began at 155# and continuing up until 295#, I had an idea of where I would end up, but as fate would have it i would close out alot earlier then what was expected. The rules state the feet can not move and the knees can not bend as the bar travels above the head, we had 20 secs per bar and 10 seconds to move up the ladder form bar to bar, so 20 secs 155# lift, once the 20 secs were up we had 10 secs to move to the next stage in the ladder and start the process all over. The athletes lined up single file style and went up each proceeding the first. My time came up and #155 was first in line, not a heavy lift but the fact that any little misstep could end up in failed lift led one to focus, even at that weight, and so it went up with little problem as did, 165,175,185,195 and finally to 205 a lift that is not especially any type of problem, the loudspeaker told us to move on and I stepped up to 205, looked at the bar, set up and gripped the bar ready to pull a squat clean. The bar lifted from the ground, landed on my shoulders, coming up out of the bottom of the squat I pressed the bar overhead and without thinking too much about made a slight bend in the knees after the bar had gone over head.holding the bar over head the judge called it no rep at 205# not a heavy lift exactly but a lift that did not meet the criteria, no feet moving, no knee bend, no matter how minor, my technical error and that error would help me find myself  fairly low in the standings.
** a few lifts prior to mucking up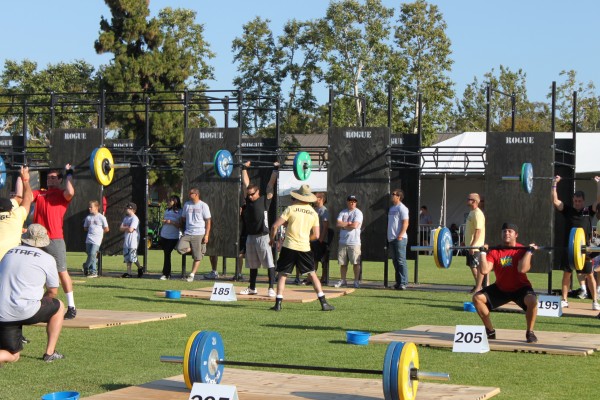 And that was the end of day one, Jay had come to support as did Ginger, Herb and Brad and that is what made day 1 a great success having the chance to share this expierence with fellow athletes and friends. day 2 had its ugly head lurking around and some WODS that made me nervous……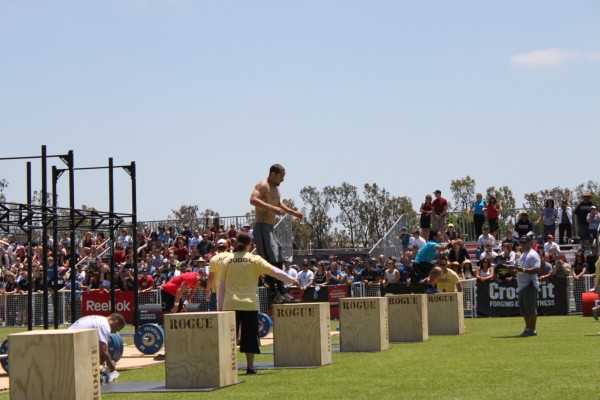 With day 2 came more support, Lynn, Joseph, Kris, Milan, Tan(we gonna miss you Tan) and my fam. And the first part of the morning was me thinking about how awesome pulling 315# 45 reps was going to feel, in the form of 21-15-9 -315# deadlift, 30″ box jump, Alot of these dudes are stronger then myself and my deadlift was a role until I had hurt my back a few months back and has since been on the road to recovery, I knew I could get through it, just how fast was my real concern, and the thing I was not concerned with were my hands…mistake!…again we were called to check in and briefed. And here it was a again, time to get jacked. The clock started and my first 10 were pulled unbroken and from there it was good times (not!) into the set of 15 i felt the skin on my hands starting to get pissed off and ready to disengage itself from my palm, that did a couple of things one, it slowed me down in concern of ripping my hands (and the fact i have 100 pull ups to do later) and caused a missed rep in the form of trying a different grip. At the point where I started to feel my hands telling me "Fu*k you" I was only pulling singles, not that I could have touched and go anything more then probably 3 at that point but i think singles would have not been that early had I taped up and took a measure to stop this from happening, the prolinged grip on the bar (other then singles) would have alot of pressure on the skin and eventually it would have ripped prior to finishing. My judge would turn out to be the beast from the east, I am not sure what she was looking for but she had me holding that damn bar for a long period of time for a quite a few reps……exactly 8  minutes later, it was history and so was the good skin on my hands. But it was done and done.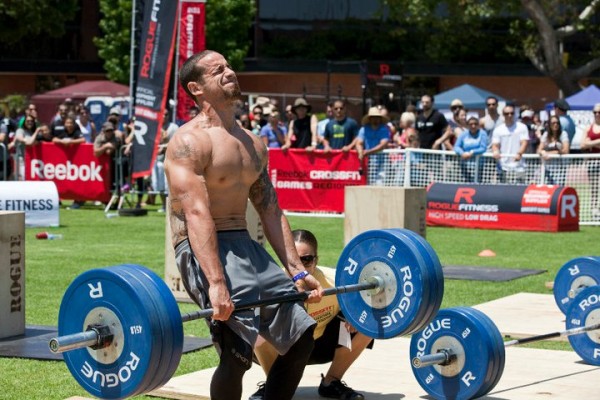 **i know the form sucks, notice my hands this was the rep I attempted to lift not palming , fail. This being the last set of 9
Only the top 15 athletes move on to day 3, so only 1 more WOD to go for me and it was the 100s WOD, 100 pull ups, 100 KBS, 100 double unders, 100 overhead squat @ 95#…..sounds like a family picnic hike, on steroids! Everything was a little touched and abused from the past 3 wods, especially the prior WOD that day. I created  gloves made of tape, as I foresee a bit of rippage in my future and i was going to do everything I could to prevent that from happening, even if it meant looking like my hands were out of a ROCKY movie. Ready to roll, done and briefed up under the pull up rig I was ready to go, 100 pull ups on the menu and I was going to be delivering them, the first 40 went unbroken which I was ok with, and I was breaking them up from there in 10′s and 5′s aware of the fact that if my hands were to rip at number 50 it would probably be a concern at the Swings, also my lats were pretty cooked from the Deadlifts earlier I think i was off the bar in about 3 minutes, def not the fastest I have ever done but i was satisfied, I was certain I would make it up on the swings, only these would not turn out to be regular swings, these would turn out to be KettleBell Swing and Holds, the standards imposed that the bell and body must all by at exactly 180 degrees, this means the bottom of the bell must be facing the sky, exactly straight up for the rep to count, arms, hips, and bell all exactly straight, so pretty much I held each rep up until the judge would count it off, seeing how I am a math whiz I estimate I held each rep for at least 2 seconds at a 100 reps ( well actually more, if counting the 10 or so "no reps" i got) that is 200 seconds, divide that by 60 and you have yourself about 3 minutes of just holding a damn Kettlebell over head, not great for the shoulders or grip, those swings seemed to take FOREVER , where usually I would have cut that down to 4 sets of 25 it was becoming 10 sets of 10 due to grip and shoulder fatigue, was I tired, if I said no I would be a big fat liar, I was but not as exhausted as my grip and shoulders, but eventually that never ending session did end and it was off for a quick bout of double unders, nothing like a quick Gasser to get you primed up for some overhead squats, after the double unders My heart rate was through the roof and it was a test just to kick off the INOV 8s and throw on the lifting shoes. I am not sure where the clock was , hell , i was not even sure where i was at this point, only the fact that in the back of my mind I was considering the fact that CrossFit was no longer much fun:). I stared at the bar, put my hands around the steel and Power Snatched it up, and that 95# surprisingly felt pretty damn stupid. And so it began, 100 overhead squat mission, the first 10 came, then down went the bar the next 7 came and down came the bar, and this was to be the sequence of things, there is always a fine line with pushing a WOD like that , especially at the end, do I push until the last drop and put the bar down and take longer recovery or do I jsut go shy of that point and quicken the recovey , or do I just say the hell with it and lay down and take a nap??? there were a few moments staring at the bar while it was on the ground, my lungs begging me to stop, my legs screaming at me to stop, my shoulders pleading, each breath out came some spit or saliva and I would stare for a few seconds and grip the bar and snatch it overhead and begin squatting that 95# over and over and over again. Only 3 minutes left before the 25 min cutoff and I was now dealing with the fact I had about 35 to go, 10 reps a minute??no problem, except at that point if became a major problem at the 25 min would hit and i would be 14 shy of the 100, but as it would turn out would be better then 20 other athletes. And that was that. My 2011 regional were to end and it proved to be an amazing experience, special thanks to, Ginger, Brad, Herb, Lynn, Kris, Milan, Tan, Joseph, My pops, step mom, little Brothers, the CrossFit FAST team, Ventura CrossFit Team, and the other peeps I have come to see regularly at competitions, this is what makes these things what they are, good people. A solid group , again thanks for ALL the support from those who came and those that could not come. Who would have thought, and all in the name of fitness…..A great expierence, a postive expierence overall a damn success….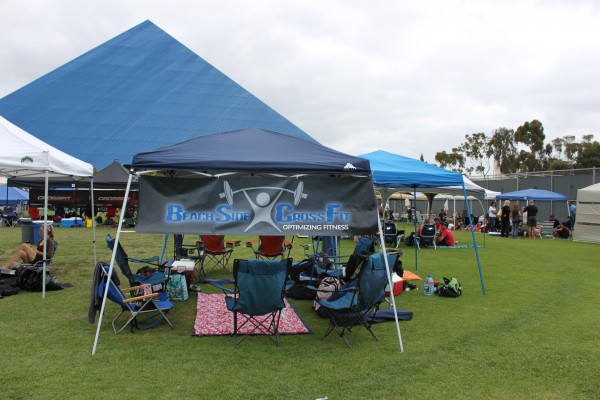 All said and done here are the numbers:(out of 44)
WOD1-1000 meter run, 30 HSPU, 1000 meter row – 10:20 (30th)
WOD2- Thruster Ladder- 195# (DAMN technical fault) (39th)
WOD3-21-15-9, 315# DEADLIFT, 30″ box jump-8:00 (40th)
WOD4 – 100 pull ups, 100 kbs, 100 D/U, 100 OHS-25:14 (25th)
overall 40th- and Wiiiiiniiing!!!
STRENGTH:
Squat Snatch
3×3
WOD:
6 push press
12 bar lunges
21 double unders
AMRAP 17 minutes
Share on Facebook