Mee Lee
Ranked 84 in southern California
Ranked 1024 World Wide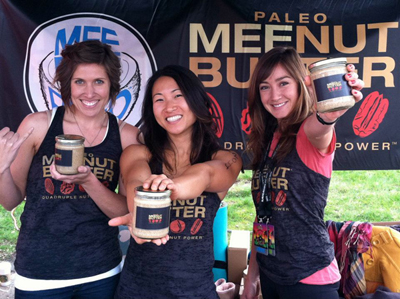 Name:

Mee Lee

You're Job: 

Executive Chef & CEO at MEE EAT PALEO; Coach at BeachSide CrossFit.

How long have you been CrossFitting?

Going on 1 year & 8 months at BSCF. A few months on and off before that at my friend's garage box and CF SCV.

What was your favorite WOD of the open?

12.1. It was only 7 minutes long! And I like burpees!

What are your thoughts on going to the regionals?

Stoked!

What are the strongest strengths of the team? The amazing individuals that comprise the team. No matter what the outcome, I am so privileged to share this experience with such great people!
How do you believe the team will do?

Respectably well.

How do you belive you will do?

I just hope to do the best I can … it's comforting to know that I can lean on others' strengths where I am weak.

Encouraging words for those that may be struggling with CF? Stick with it – I'm living proof of the transformation that takes place through a clean diet, dedication and hard work. Take if from a girl who never touched a barbell until about two years ago and could not do a single pull-up when she started.
Any comments you would like to tell the coach of BSCF?

HWAITING!
Coaches thoughts on Mee Lee: Not enough can be said about Mee Lee, she is an amazing spirit and motivating soul. Superb athlete and great friend. She walked in only months after we opened and is now a staple of our BeachSide family. We are all so proud to have her leading the team !Hwating!!
Share on Facebook