Theoretical hierarchy of development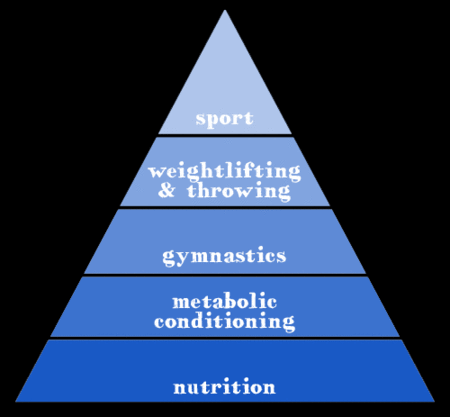 A theoretical hierarchy exists for the development of an athlete. It starts with nutrition and moves to metabolic conditioning, gymnastics, weightlifting, and finally sport. This hierarchy largely reflects foundational dependence, skill, and to some degree, time ordering of development. The logical flow is from molecular foundations, cardiovascular sufficiency, body control, external object control, and ultimately mastery and application.
*courtesy of CrossFit inc.
Share on Facebook