How we do it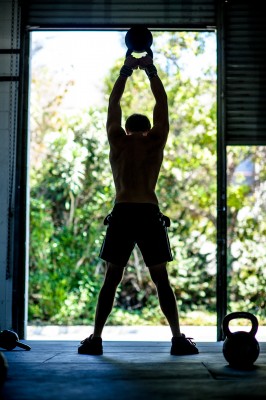 Beach Side CrossFit utilizes the following tried and tested exercise prescription based on scientific methods (observable, measurable and repeatable), in a 100% coached environment, performed in scheduled class settings:
Constantly Varied:
Life never presents us with the same physical challenges day in and day out and neither should our training programs.
Keeping the body and mind guessing, not allowing the body to adapt to a specific stressor, thus keeping the gains consistent.
Fun, we all  have an idea of what we are going to be doing tomorrow, whether it be get up , go to work, go home , feed the family. The workout is always different from the last, implemented in a way that doesn't interfere with the previous WOD's (Workout Of the Day) goals.
 Functional Movements:
Have the unique ability to move a large load, long distance, quickly.
Are universal motor recruitment patterns, natural, effective and safe Are natural, multi Joint movements the body was designed to perform.
Are the basis for production of power, and power is directly related to intensity (our 3rd prescription)
Most importantly, functional movements have carryover to everyday life, whether that moment is to pick up the 5 gallons of water and carry into the house or move that box (that we have no idea of what's inside, but can not find the courage to throw out)  to the top shelf to be forgotten about.  The day we can no longer perform these tasks on our own, is the day our lives turn from living to assisted living.
 High Intensity:
Related directly to functional movements by definition of power, Intensity is agreed upon to be the most important factor for favorable gains.
Shortcut to results
 The above prescription is the recipe for known results, before we can truly utilize this system, we first put focus on:
Fundamentals-  Learning our foundational fundamental movements.
Mechanics-       The capability to perform the fundamental movments properly.
Consistency-     The ability to re-create the proper mechanics in our movements.
All based on a foundation of solid nutrition. Without a solid foundation the house will fall.
Share on Facebook