BeachSide CrossFit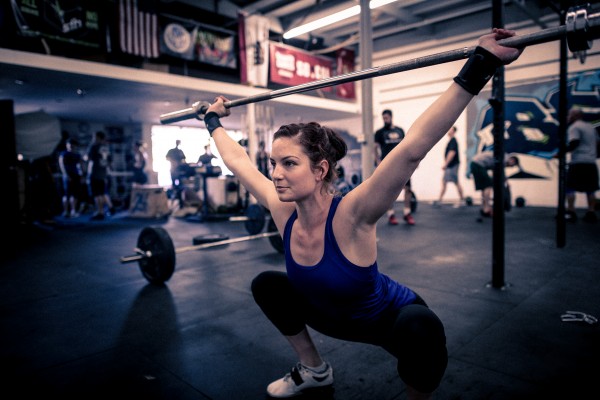 Give us just 1 month, not into it- no charge!  Fueled by organic growth and a dedication to churning out the fastest, strongest and healthiest athletes Ventura county has ever seen
We do our own programming based on the needs of the members
We teach all barbell movements: Power lifting & Olympic Weightifting
We teach basic gymnastics
We teach really cool stuff like handstand walking & muscle-ups
We do cardio, it's cleverly disguised in most of our workouts
We do strength training, alot
We do skill progressions so everyone can learn to handstand
We do mobility drills
We don't care how old you are, we can teach anyone…
As long as you train often, pay attention, and do what we tell you to do
We believe in training 4-6x/week
We believe in eating clean Sun-Fri, and using Saturday as a cheat day
We believe in leading by example
We have an incredible community of members!!
We party and hang out together often
1 owner and full time coach – unsurpassed attention
We will not coddle you! We will talk straight. Have a question? Just ask.
We WILL make you stronger, faster, & more powerful.
We WILL make you do things that you never thought were possible.
We WILL make you better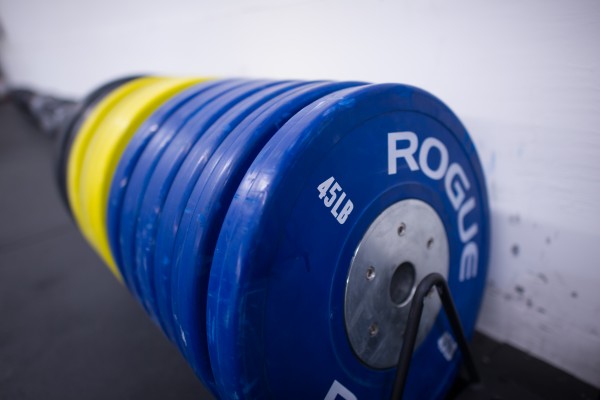 With passion to change lives BeachSide CrossFit was Established August 2010. BeachSide CrossFit is a CrossFit training facility located in Ventura, CA and is designed to achieve three objectives, Health, Fitness and Performance through strength and conditioning. BeachSide Crossfit has been established as the premier spot for CrossFit training in Ventura and surrounding areas. We offer specialized Olympic Weightlifting training, nutritional guidelines and direct coaching on a personal level. Guaranteed results if you follow our program. 
All 23 classes a week are directly coached by a certified CrossFit Trainer, with the majority of classes being directly coached by the Program director/ Owner, and with a cap on class size you are guaranteed direct coaching by an experienced certified coach, who knows your goals and will put you on a path to get there. We believe our community is as important any aspect of what we offer and BeachSide CrossFit takes pride in all of what we do.
BeachSide CrossFit sets itself apart from the rest, we believe in pushing the envelope of what YOU are capable of. We have more experience then any other local gym in CrossFit competition and have a solid reputation in the CrossFit community, what does this matter? It means you have direct access to coaching and programming that is known to deliver results.
We are on a mission to create athletes and change lives.
Try us for month, if your not satisfied, no charge.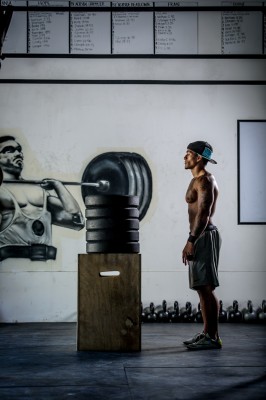 We have all tried the traditional("globo gyms") methods of exercise protocol and the results we wanted either never came or came much too slowly, The recipe; hours and hours inside the big gym banging away on machine after machine, remembering to hit every muscle individually followed by a slow run on the treadmill. This 'traditional' method neither  brings us to our athletic potential,  prepares us for what life may throw our way as a physical challenge, nor puts us on the road to a fit and healthy life.
You won't find , mirrors the size of walls or TV's that you can channel surf while jogging on a treadmill. No matter what your goals, you will however find what counts, results.
Don't be confused, you will not find any trendy exercise machines, . You will not see any bicep curls or leg raises; what you will find is barbells, kettlebells, pull up bars, medicine balls and sandbags to name a few. There are no gimmiks or fad diets in what we do, we train hard and smart, we get strong and stronger.
Everything we do must be built on a foundation of solid, sound nutrition.  To sum it up, eat meat and vegetables, nuts and seeds, some fruit, little starch and no sugar. As we  progress, we   learn how to eat the correct portions of the three basic macro nutrients, protein, carbohydrates and fats, we utilize this method to be precise with the food we take in, to maximize the benefits of what food has to offer.
The Body has an amazing ability to adapt to routine stresses and  situations, including going to the gym time and time again hitting those machines in the same order on the same days. The body will adapt and gains will stop. We believe in preparation for unknown events and random physical challenges, At BeachSide CrossFit we do  not allow the body to adapt to the same stresses. We create new stresses that  keep the mind and the body guessing,  keeping the program Constantly Varied.
We know that the method of isolating muscles does not bring us to our potential. Our bodies are simply not designed to function in such a way. We are whole and our systems are designed to work as a complete unit, not separately and individually. At BeachSide CrossFit we treat the body system as a whole,  using Functional Movements.
Long slow distance (LSD) creates injury and prevents quick and substantial gains. Intensity is always the recognized independent variable for maximizing favorable adaption caused by exercise. In other words, "a shortcut to results". At Beach Side CrossFit we  perform at High Intensity.
Utilizing CrossFit Methodology is more than an exercise program. It is designed to prepare us for whatever physical challenge life might throw in our path and help us meet that challenge with ease, and continue to meet that challenge year after year. It is designed to move us away from the path of obesity, chronic disease and illness and on the road to wellness, fitness and high quality of life.
* based on 4x per week attendance and follow our nutrition guidelines
Share on Facebook