2012 CrossFit games- day 1 comes to an end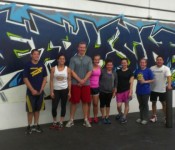 WOD:
Barbell Training-
Snatch
3×3 @ 85%
Conditioning-
"Isabel"
30 Snatch 135/95
then
400 meter med ball throw- heavier the better -40#
day 1 comes to a close and I am pretty happy with what HQ put on for this event, what better way to test fitness then at Camp Pendalton and the introduction of obstacle courses. After day one our local Representative fo SOCAL, Kenny Leverich is sitting 1 spot in front of last years winner Rich Froning. (for entire leader board click HERE) remember these athletes are competing for a $250,000 purse. Along with an ever growing demand for athletes sponsorships. So its pretty real at this point in the game. Which is why, this year they are so quick to start knocking people out.
Win and you're in.
That was the message as athletes entered a bracketed competition on the Camp Pendleton School of Infantry Obstacle Course. Faced with obstacles including hurdles and walls, athletes were grouped into heats of four, with only the winner certain to advance. The top four fastest non-winners would also advance to the next round as a wild card. Three rounds, one winner.
the better you do the the better score, the better score the better you will do for the next 3 days of comp. coming up….
I will be watching the games in person this weekend, but just because you can not go does not mean you have to miss the radness ESPN3 is streaming live
Only 3 ladies tackled Isabel as RX. Sloan, Ginger and Mee..Sloane crushing fast time of around 4 Ginger and Mee Lee at 10 mins…nice work. 95# snatch 30 times..no joke.
Welcome the new Peep to the crew.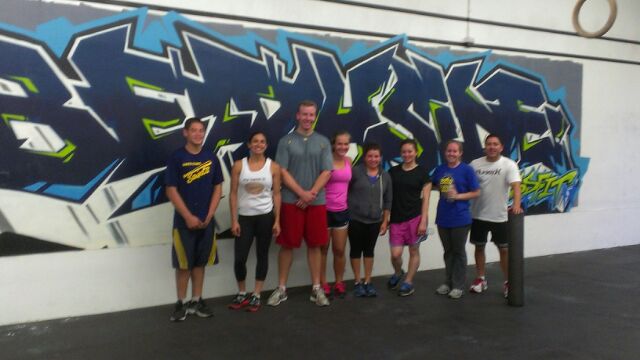 Jason, Cookie, Brian, Morgan, Edith, Monica, Betsy and Jesus….
Share on Facebook